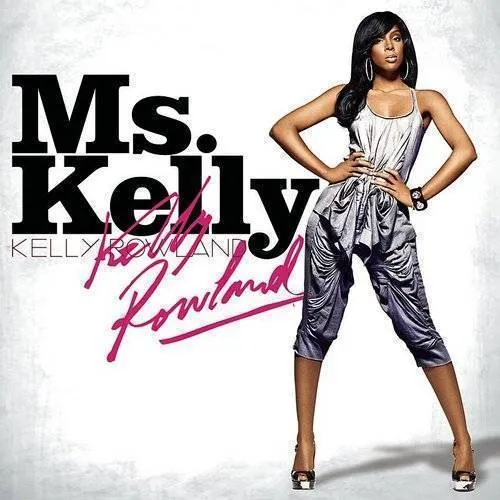 Details

Format: CD
Label: Sbme/Columbia
Catalog: 75588
Rel. Date: 07/03/2007
UPC:

828767558820
Ms Kelly
Artist:
Kelly Rowland
Format:
CD
New:
In Stock and available for pick up
Used:
In Stock and available for pick up
Wish
Formats and Editions
Reviews:
''Ms. Kelly'' is the second solo studio album by American R&B singer Kelly Rowland. It was released by Columbia Records in collaboration with Music World Entertainment and Sony Music during the third quarter of 2007, beginning with most European territories on June 22.
Rowland's first regular solo release in four years, the album was renamed and delayed numerous times prior to its official release. Originally branded ''My Story'' and expected for a mid-2006 release, the project was eventually moved to 2007 in favor of a "multi-tiered marketing strategy" and additional recording sessions. Willed to produce a more personal effort after fast-recorded 2002 album ''Simply Deep'', Rowland contributed nine tracks to the re-worked version, ''Ms. Kelly'', which took her solo work further into urban music markets, involving production by Scott Storch, Polow da Don, Soulshock & Karlin and singer Tank among others.
The album scored medicore commercial success, debuting with the top ten on the ''Billboard'' 200 chart, but underperformed internationally, missing the top forty on most charts elsewhere. As a consequence, Columbia released two ''Deluxe'' reissues of the album the following year, containing previously unreleased songs and remixes. As of February 2010, ''Ms. Kelly'' Deluxe and Standard edition has sold about 3 million copies worldwide.
Exclusively at Walmart, the original ''Ms. Kelly'' was packaged with a bonus DVD titled, ''BET Presents Kelly Rowland''. The DVD features BET highlights, performance highlights, and music videos from Rowland's solo career. - Wikipedia
The ex-Destiny's Child fox struck solo gold with 2002's ubiquitous Nelly duet "Dilemma," then curiously took nearly half a decade to concoct the full-length follow-up. Her new jam is another high-pro collabo (no, we will never apologize for that abbreviation), this time with bulldog-in-a-skirt Eve, the surprisingly effervescent "Like This." Perpetually scorned BeyoncĂ gets all the headlines, but here's hoping this independent woman scores her own winning streak on the charts.
Independence is a big deal for R&B ladies, both topically and privately. BeyoncĂ Knowles has it: After leading Destiny's Child through one of the most critically and commercially lucrative girl group runs ever, she's broken off three or four hit singles from two solo albums. Kelly Rowland, B's ex-DC sidekick, wants it: Her only real solo splash thus far was "Dilemma," the once-ubiquitous 2002 duet with Nelly from woefully titled
Simply Deep
. And although she presumably busted ass on this long-overdue follow-up, her new jam is another duet, this time with Eve, the effervescent "Like This." But is it that bad that Kelly doesn't have a concrete identity to contrast with BeyoncĂ's autonomous torch singer? Girlfriend's voice is silk, and in lending itself so smoothly to diverse collaborations, that just may be her defining characteristic.
Ms. Kelly
is no Ms. Knowles or Ms. Jackson, and it doesn't have to be.
back to top