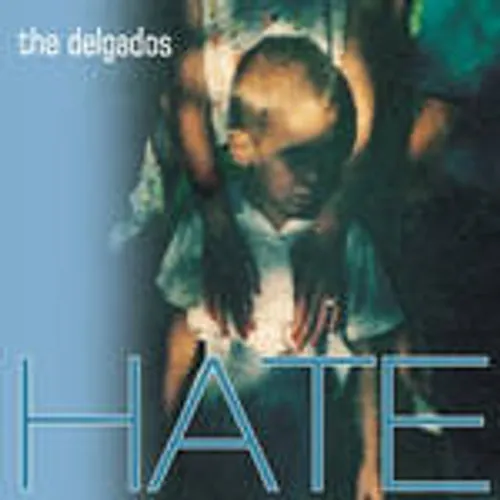 Hate
Artist:
Delgados
Format:
CD
New:
In Stock and available for pick up
Used:
In Stock and available for pick up
Wish
Formats and Editions
Reviews:
This Glasgow, Scotland foursome has emerged from the pretty cocoon of theirpromising first two LPs, Domestiques and Peloton. On Hate,the Delgados make the leap from caterpillar to butterfly as augured by 2000'sThe Great Eastern. Whereas The Great Eastern was a sprawling potpourriof ideas held together by Flaming Lips producer Dave Fridmann's mix, Hateseems more thoroughly planned. Though defined by the blasts of strings and brassthat fly out like birds released from a cage, these orchestral elements onlyadd an additional, if convincing, wall of sound to the Lips/My Bloody Valentinebuzz-guitar melange. And the Delgados assert their stamp in the retention oftheir strengths—guitarists Alun Woodward and Emma Pollock's poetic,pretty lyrics and gentle melodies. Both conjure the great, missed Pale Saints,Pollock's silky vocal charms counterpointing Woodward's like MerielBarham to Ian Masters. Woodward's voice isn't as boyish as Masters',but his pipes are as clear and purposeful, and his lyrics are heavier—meditationsof candid self-criticism rare and refreshing in their uncooked honesty. Whileacidic ruminations are common in pop, they're not usually so pointed straightat their author.

Fridmann's practiced handling of the needles in the red remains, and notedBelle & Sebastian engineer Tony Doogan is as inspired in his crisp mic placement.While the rest of the biosphere goes batty over bands whose sound is so "beenthere, done that better," the inspired, singular Hate is the soundof a veteran band reaching an apex they sought for so long, music worthy ofsuch praise. Its sumptuous flavor is evident from the first scratch of cello,viola, and two violins; from the first thunder of its two trumpets, three trombones,sax, guitars, bass, and drums. Viva Hate!
back to top